19-12-2017, 04:17 PM
EV-054851-17
I will go down with Destiny.


Posts: 295
Joined: Mar 2015
setPos() not working ?
I was coding something for someone and I come across a problem regarding the setPos() function. So I decided to go a little further and create another e2 but that did not work either. Has this function been removed and not showing it or is it something that I did wrong.
Test Code: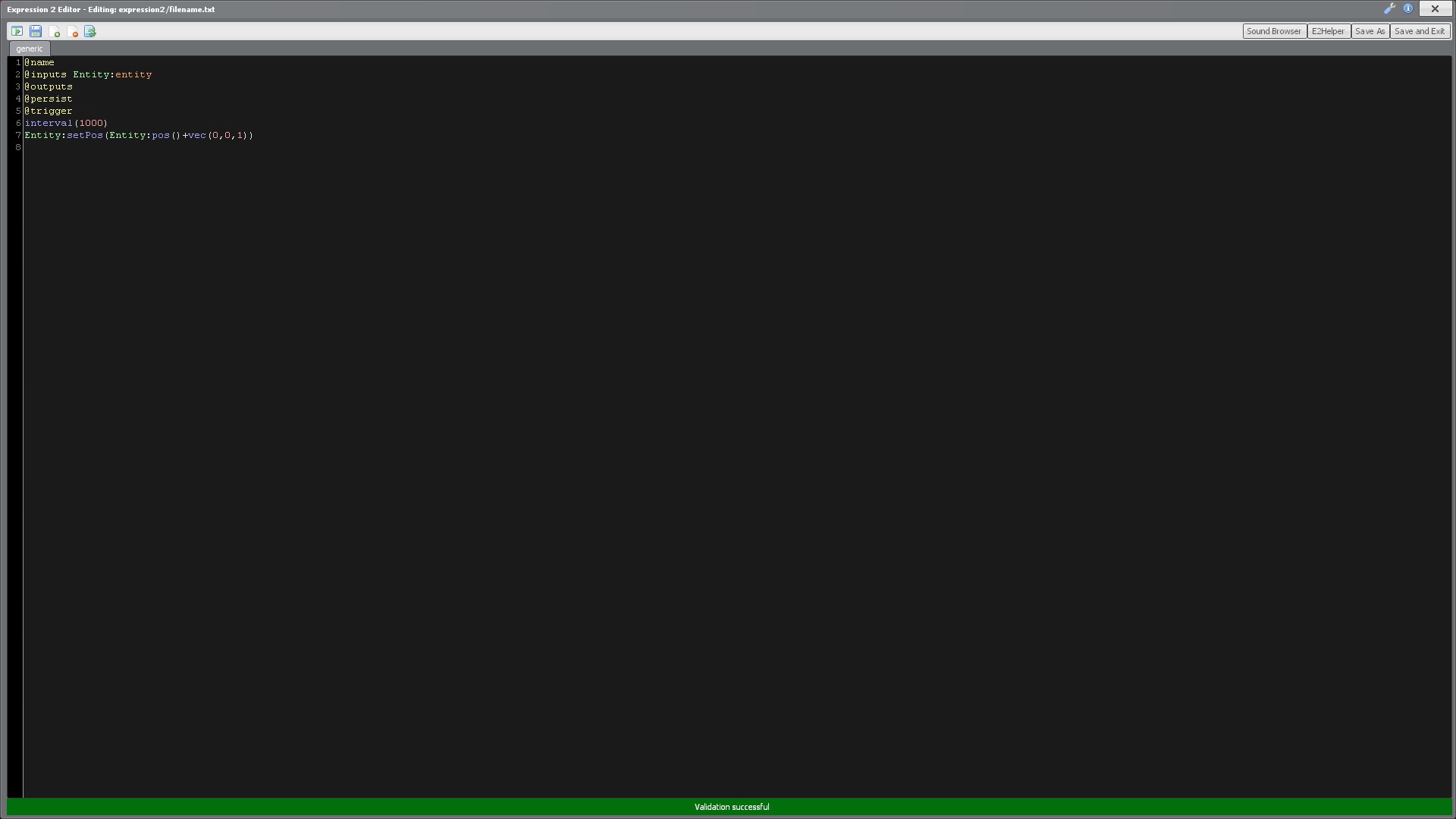 ---
'You are always moving, even when your standing still.' Me - 2016
19-12-2017, 07:36 PM
4N0NYM


absens


Posts: 531
Joined: Dec 2014
RE: setPos() not working ?
I m pretty sure this functions still exist, but as far i know it dont work in a Jammed Location
20-12-2017, 06:54 AM
Blackhawk
GMod Admin

Posts: 204
Joined: Sep 2013
RE: setPos() not working ?
setPos() still works (at least for me) but it only works on yourself and I think you can't use it that often because it could simulate noclip in space that way.
User(s) browsing this thread: 1 Guest(s)