30-04-2018, 03:09 PM
тѕсм.Kaden


Valued donator


Posts: 25
Joined: Jan 2017
C.F.S. Arrowhead
---
тѕсм.4N0NYM: Hey Kaden
Kaden: whats up?
тѕсм.4N0NYM: memes suck
Kaden: REEEEEEEEE
30-04-2018, 08:00 PM
Mosaty


TSCM Member


Posts: 43
Joined: Jul 2015
RE: C.F.S. Arrowhead
Nice one
---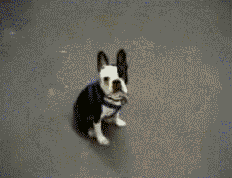 02-05-2018, 12:03 AM
The Enigma
Valued Changeling Liason


Posts: 56
Joined: Nov 2016
RE: C.F.S. Arrowhead
Nice nacelles
---
Stray torpedo hits a Borg cube:
03-05-2018, 04:33 PM
тѕсм.The17thDoctor


Im french dont ask


Posts: 336
Joined: Oct 2015
RE: C.F.S. Arrowhead
(02-05-2018 12:03 AM)

The Enigma Wrote: Nice nacelles
Im sure they come from another ship. But im not sure tho.
---
If you ask someone to reproduce a ship of yours, it will maybe look similar but will never be the same.
What makes a ship so personal is the effort we did put in, the mistakes and ideas we added to it.
Every ship is unique and shall be saw as your ship and not X ship.
User(s) browsing this thread: 1 Guest(s)