25-07-2018, 10:22 AM
(This post was last modified: 25-07-2018 09:30 PM by Mosaty.)
Mosaty


TSCM Member


Posts: 43
Joined: Jul 2015
Suggestion
Hello
There's an Addons on the Workshop : Visual Clip , which allow you to "cut" a prop , so it help you to fill empty space witha very little amout of props or just one. So it may reduce props count on ships and reduce lag.
Exemple :
Before(without visual clip):

After (with visual clip):


You can see : I used only a single prop, a large prop that i cut some corners to fit in the shell

There's 2 bad points
1) it keep the physic of the original props , it's only a visual effect
2)When you clip a prop , you can see inside , it may be disturbing. You can hide these easily

Voila , it's the end , i hope Person will add this cool addons
Bye
PS:Excuse me for my english , it isn't my first language
---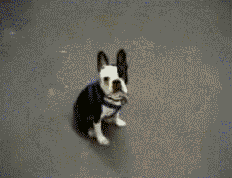 26-07-2018, 12:48 PM
тѕсм.The17thDoctor


Im french dont ask


Posts: 384
Joined: Oct 2015
RE: Suggestion
This addon seems interesting for ship optimisation indeed, I support this idea
---
Elite Dangerous Commander, add me if you want "The17thDoctor" Can help you get credits
01-08-2018, 08:19 PM
(This post was last modified: 01-08-2018 08:19 PM by Mosaty.)
Mosaty


TSCM Member


Posts: 43
Joined: Jul 2015
RE: Suggestion
So .... ?
Yes or no ?
Or you are just ignoring this thread ?
---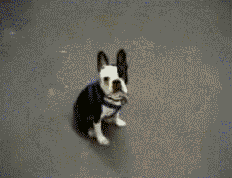 02-08-2018, 10:15 PM
Samantha Carter


TSCM Member


Posts: 47
Joined: Mar 2016
RE: Suggestion
Cool! This addon is required for ship optimization
04-08-2018, 02:42 PM
Person8880
gpj.ecafllorT


Posts: 1,816
Joined: Sep 2013
RE: Suggestion
I can do one better than visual clipping. I've made a physical clipping tool that should be available after the next restart(s). It should be duplicator compatible with the visual clipping tool you've mentioned here, but it will also clip physically.

Applying clipping should also be easier and more precise with my tool.
05-08-2018, 12:55 PM
(This post was last modified: 05-08-2018 12:55 PM by BlackcrowFR.)
BlackcrowFR


Asuran


Posts: 94
Joined: Jul 2017
RE: Suggestion
I tested the tool, very nice Idea !
User(s) browsing this thread: 1 Guest(s)