27-05-2019, 02:53 AM
EV-054851-17
I will go down with Destiny.


Posts: 269
Joined: Mar 2015
All Drive should do this
It took a while for me to notice but Could the output On be placed at the end of some of the tunnel ones? Not like when the 3rd person ends but when the actual exiting the tunnel.
---
'You are always moving, even when your standing still.' Me - 2016
27-05-2019, 10:37 AM
T-21
GMod Admin

Posts: 736
Joined: Oct 2013
RE: All Drive should do this
Assuming you know how to code, you could just check to see if the position of the drive matches the destination after the drive has been activated.
The ship stays at it's starting position until the exit animation plays then the ship is moved and the animation starts.
---
Steam Profile
My Discord Server
Need help with E2 or SF? , just ask me and i'll try to help.
27-05-2019, 11:06 AM
Person8880
gpj.ecafllorT


Posts: 1,880
Joined: Sep 2013
RE: All Drive should do this
I've added a new output to every warp drive called "In Transit", that outputs 1 after warping out is completed and until the warp in stage begins (except on the ship drive, where it's the same as active as there is no intermediate stage).
27-05-2019, 12:57 PM
EV-054851-17
I will go down with Destiny.


Posts: 269
Joined: Mar 2015
RE: All Drive should do this
Ok thank you
---
'You are always moving, even when your standing still.' Me - 2016
29-05-2019, 11:29 AM
The17thDoctor


The Baguette Lord™


Posts: 474
Joined: Oct 2015
RE: All Drive should do this
I still have troubles finding a useful reason of this being added tho
---
The best way to break things is to use them correctly -Missy 2019
29-05-2019, 01:49 PM
mariofludd


TSCM Member


Posts: 305
Joined: Dec 2013
RE: All Drive should do this
(29-05-2019 11:29 AM)

тѕсм.The17thDoctor Wrote: I still have troubles finding a useful reason of this being added tho
the only useful thing i would be able to find for this is (basically useless) custom warp sounds with sound emitters, and HUDs
---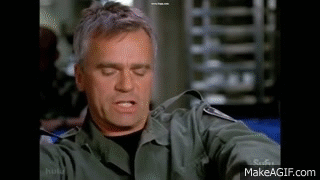 29-05-2019, 05:40 PM
The17thDoctor


The Baguette Lord™


Posts: 474
Joined: Oct 2015
RE: All Drive should do this
(29-05-2019 01:49 PM)

mariofludd Wrote:

(29-05-2019 11:29 AM)

тѕсм.The17thDoctor Wrote: I still have troubles finding a useful reason of this being added tho

and HUDs
HUD is disabled when using tunnel drives
---
The best way to break things is to use them correctly -Missy 2019
User(s) browsing this thread: 1 Guest(s)