29-05-2019, 09:27 AM
(This post was last modified: 29-05-2019 09:31 AM by EV-054851-17.)
EV-054851-17
I will go down with Destiny.


Posts: 288
Joined: Mar 2015
Homepage error
I don't know when this started happening but i'm getting this as the homepage

edit: After posting this it imediatly fixed itself idk what happened
---
'You are always moving, even when your standing still.' Me - 2016
29-05-2019, 11:25 AM
The17thDoctor


The Baguette Lord™


Posts: 615
Joined: Oct 2015
RE: Homepage error
---
Long term member and Elite Dangerous player, hit me up for any info.
Also part of
Spectaculum Studios
.
29-05-2019, 01:51 PM
mariofludd


TSCM Member


Posts: 354
Joined: Dec 2013
RE: Homepage error
It's called your internet/browser fucked up and decided to display the page in (nearly?) raw html or whatever the forums use, refresh the page or restart your browser next time
---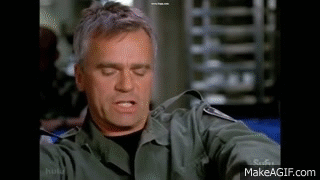 29-05-2019, 02:35 PM
EV-054851-17
I will go down with Destiny.


Posts: 288
Joined: Mar 2015
RE: Homepage error
First time i did this was when I was at home, I restarted on that and it was like that
I'm now on my workstation at work and it was still the same, when the post was made.
---
'You are always moving, even when your standing still.' Me - 2016
User(s) browsing this thread: 1 Guest(s)