01-07-2019, 01:33 PM
Spaceman


TSCM Member


Posts: 3
Joined: Nov 2018
Member Application
Im not sure if there is an announcement on how to apply for member but Orlin who is a regular with over 4 weeks playtime and has been playing the last 2.5 Years only found out he had to apply for member when I told him just now. If there isn't an announcement on the server in chat every now and then maybe there should be?
01-07-2019, 02:33 PM
(This post was last modified: 01-07-2019 02:34 PM by Panda.)
Panda
Valued donator and member


Posts: 25
Joined: Apr 2017
RE: Member Application
It is a server message colored in blue every no and again in the server i believe. There is also a main topic thread on the forums that says "Join TSCM"

---
Oh wait this is old. R.I.P
01-07-2019, 02:39 PM
The17thDoctor


The Baguette Lord™


Posts: 538
Joined: Oct 2015
RE: Member Application
This message also appears on the connection screen of TSCM
---
Yes it's artificial, no it's not intelligent.
01-07-2019, 02:40 PM
Panda
Valued donator and member


Posts: 25
Joined: Apr 2017
RE: Member Application
It might also be a problem that the server says it in english and orlin only speaks russian
01-07-2019, 07:21 PM
mariofludd


TSCM Member


Posts: 341
Joined: Dec 2013
RE: Member Application
(01-07-2019 02:40 PM)

Panda Wrote: It might also be a problem that the server says it in english and orlin only speaks russian
I've seen orlin speak english before
---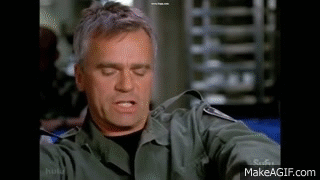 29-07-2019, 11:07 PM
BlackcrowFR


Not a crow


Posts: 116
Joined: Jul 2017
RE: Member Application
Yes, he can speak english, but he like to play alone, it's a cool guy, he do not disturb other player (unless sometimes he warp his "Tardis" near you, but it's funny).
Could be nice to see him Member : )
User(s) browsing this thread: 1 Guest(s)