10-07-2019, 02:59 PM
SharpOB


TSCM Member


Posts: 36
Joined: Apr 2017
Viewscreen cameras
When building my bridge, I was considering the problem of my viewscreen. It's unlikely that the interior could be manuevered inside of an exterior easily to line things up to have a real viewscreen. Lots of people have used kinos to make this work, though.

Perhaps this same functionality could be implemented in an actual tool and can make a prop display from a camera location relative to it? I think it'd be nice. This could even be extended to allow ship-to-ship communications, you specify a camera location in front of your viewscreen for others to be able to see? It'd be a neat feature, though a trivial one.

I've seen RP servers use a TV and camera system that works well for them in the past, so I'm certain it could be implemented, though I have no idea if it'd work particularly well given the large amount of props used on the server? I don't really know how they work to render things, though.

Looking at the kino through the destiny console, it renders props in your region of space perfectly fine, but not emitter's screens. There was an fps drop of 18% (20fps) for me, and it probably depends on the number of props visible. Maybe it could be made to render only within a maximum range (the size of the bridge) if used to show someone else's bridge on the viewscreen.

Just an idea, probably not implementable without performance problems.
11-07-2019, 12:40 PM
Jolly Good - Great Britain


God Save The King


Posts: 181
Joined: Feb 2015
RE: Viewscreen cameras
I believe a while back i requested something similar in concept. it wasn't feasible for reasons i cannot recall.
---
11-07-2019, 09:05 PM
mariofludd


TSCM Member


Posts: 315
Joined: Dec 2013
RE: Viewscreen cameras
Because of how source works, the camera would have to render everything its looking at, so if you were looking in the same direction as the camera, everything would be rendering twice, and on a spacebuild server such as this, where ships are usually upwards of over 500 entities, that's a very bad thing.
---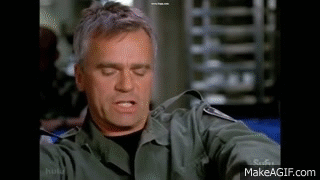 User(s) browsing this thread: 1 Guest(s)